I printed out the first draft of winterspark 4 to see how it looks so far; the zine is almost complete, only a few more pages to do, I suppose. I'm fussing over the little details - do the pictures look better with a border or without? Should the font be the same on every page? - but mostly I am happy with how it's turning out. I took it home for Noel to read onthe weekend, and he really liked it.

It is exciting to finally be nearly done with another zine. I am starting to get a few ideas for the one afterwards too, although it will probably be awhile, yet.



I am starting to think that I might have it finished this week, which sort of feels unbelievable, considering how long it's felt since I've been procrastinating on it.



Also this weekend, I made these earrings, which I am really quite proud of as they turned out exactly how I wanted them to. I brought more beads & such too, on sale, so I can make some more; but they took 3 hours to do and I had a sore back for a day due to leaning over the coffee table with the beads & wires, so perhaps I'm not in such a hurry to repeat the experience.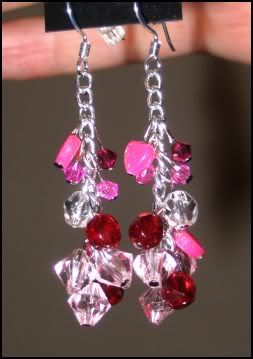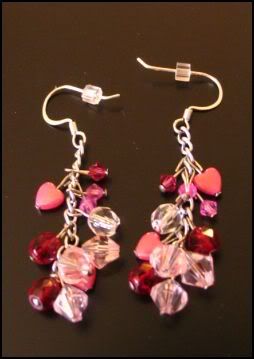 This weekend was also working on journals & notebooks, writing letters and making packages. I feel like I'm getting my creative spark back.