I got my tattoo done today.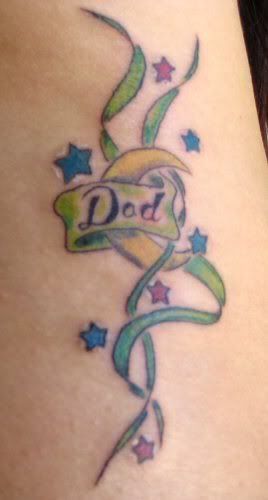 lower back, right side, close to my hip


I'm very happy with it. It hurt a bit as I didn't use any numbing cream, but it wasn't too bad really. The tattoo artist was really cool, and Millie has plans for several tattoos when she's old enough. I'm really glad I got it done.

I think Dad would have liked it.